Find Your Prom Dress According to Zodiac Signs
Posted by HONGXIA LUO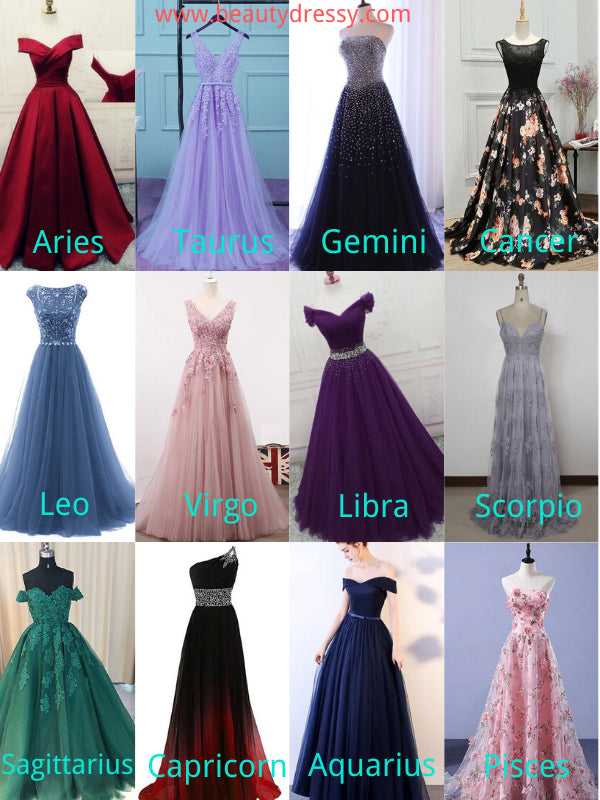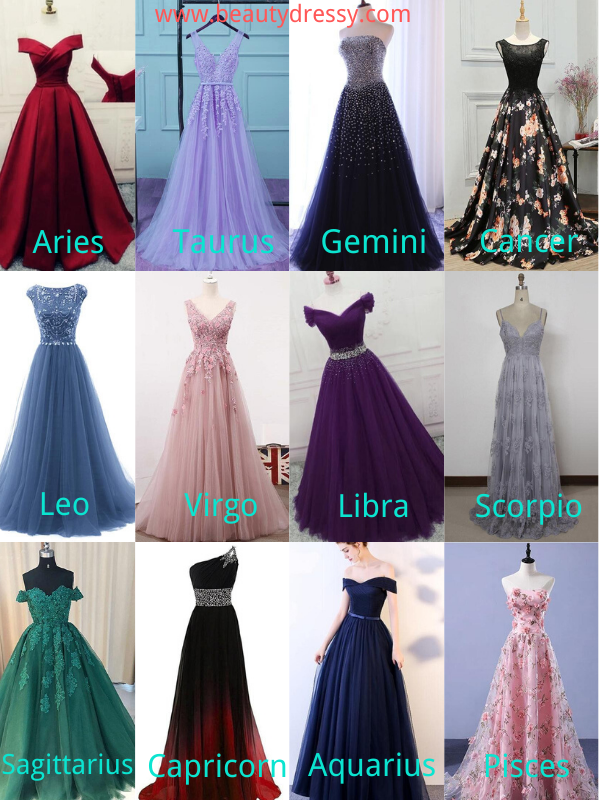 To find your perfect prom dress is not easy. To get some useful inspiration from your Zodiac Sign. It's fun and less stressful for prom dress shopping. From fabric, to color, to style, we consider the prom dress with your zodiac sign personaliy.
This is our nice picks for every Zodiac Sign, have a look and get your prom dress style.

1. Aries. (March 21 – April 19 )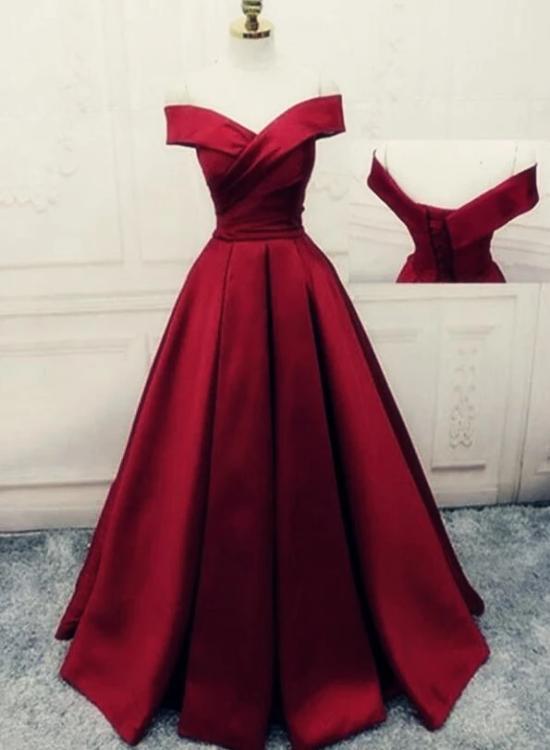 Shop: Red Satin Off Shoulder Long Prom Dress
The most flattering color for Aries is Red, because Aries babies are positive and fiery. A red prom dress is almost perfect choice for Aries.
This red satin long prom dress has birght color and be with fashionable off shoulder design, you will look gorgeous and let you outstand in your prom night.

2.Taurus.( April 20 – May 20 )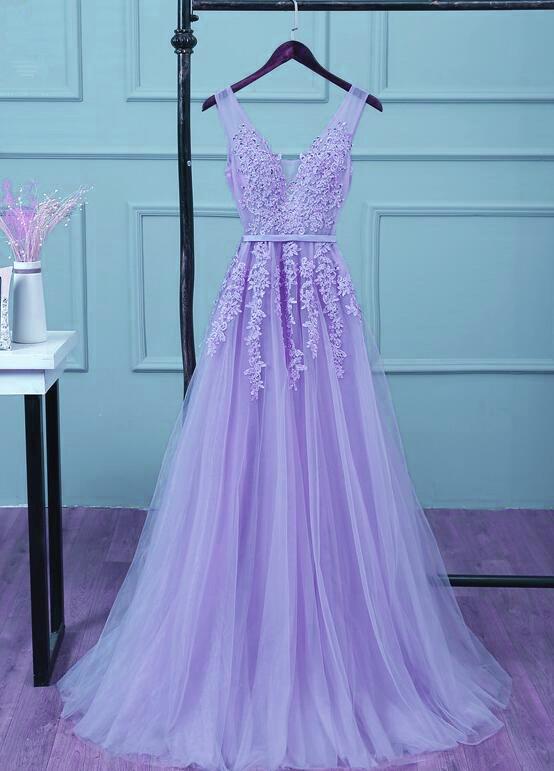 Shop: Lavender Tulle Long Prom Dress
Taurus is as known gentle and loving.
So, we pick a lavender color for Taurus, and the soft tulle fabric alslo matches their personalities. The delicate lace appliques enhance the beauty of the dress.
3. Gemini. ( May 21 – June 20 )
Shop: Navy blue Sequins Tulle Long Prom Dress
Gemni babes are outgoing, optimistic and expressive. So, we think a beaded shiny party dress is a nice choice for Gemini.
This navy blue tulle gown with transparent sequins is attractive and make you be the spotlight at your prom night.
4. Cancer. (June 21 – July 22)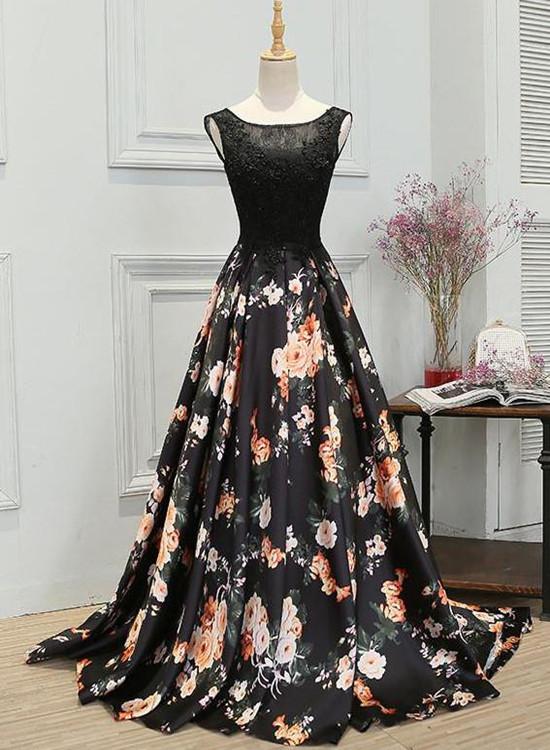 Shop: Black Floral Satin Long Party Dress
Cancer features be empathy and sympathy, and supportive. There is no doubt that this balck floral dress looks classical and feminine.
The pretty floral print give the dress vigour.
5. Leo. ( July 23 – Aug 22)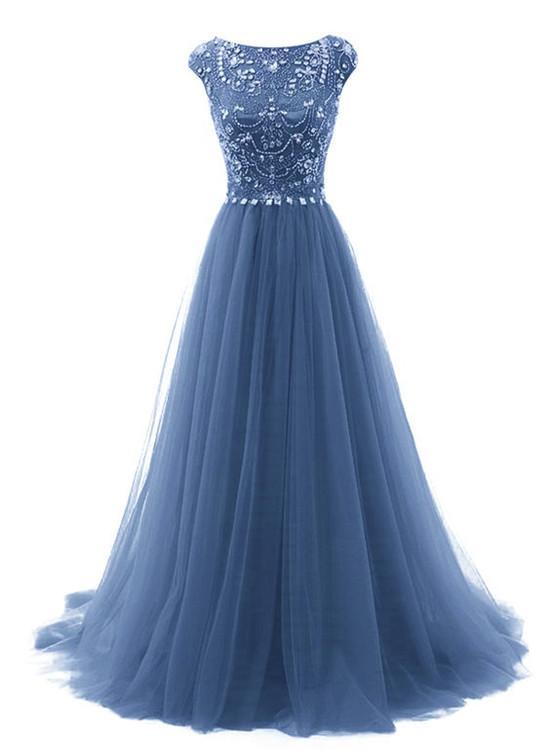 Shop: Blue Beaded Cap Sleeves Gown
Leo are one of the most cheerful signs in the zodiac. They are energetic and confident.
So, we find this blue gown with beatuiful rhinestone to make you catch people's eyes. The beautiful beaded pattern is gorgeous and fulle of energy.
6. Virgo. (Aug 23 – Sept 22)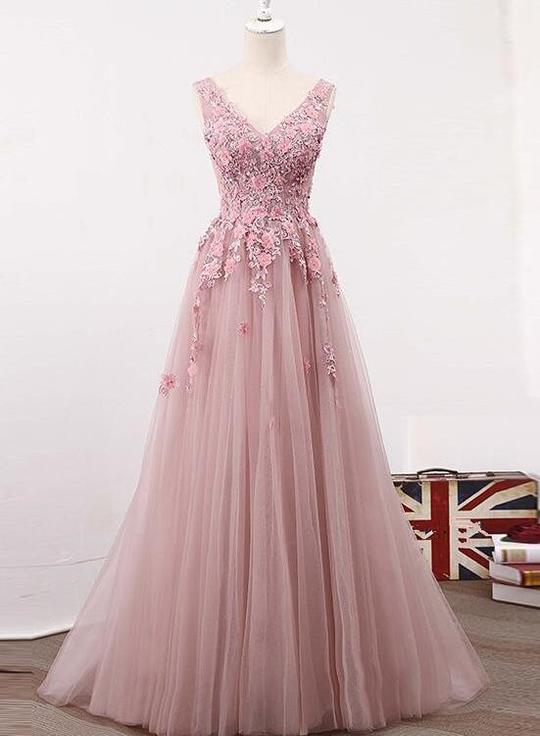 Shop: Pink Tulle Floral Long Prom Dress
Virgo babes are intelligent and humble. We choose the lovely and soft pink color for Virgo, in the details, there are some cute little flowers lace applique. Yes, you have met your match.
7. Libra. (Sept 23 – Oct 22)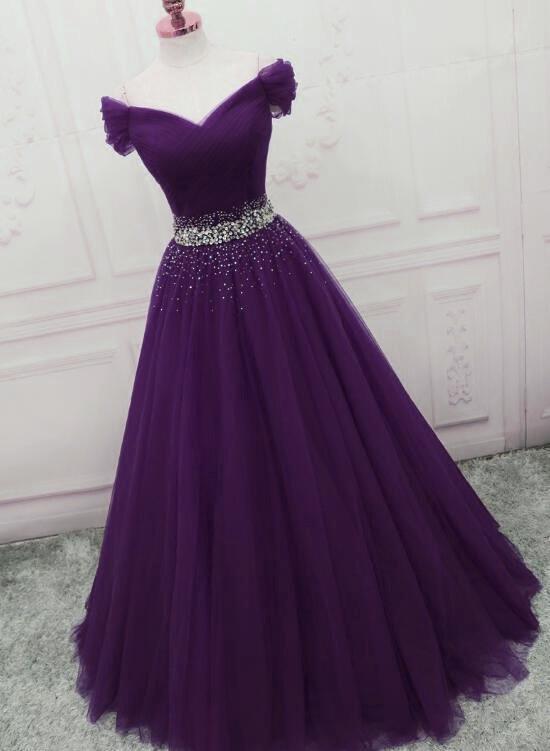 Shop: Purple Off Shoulder Junir Prom Dress
What's for Libra? Of couse, this dark purple tulle gown. We know Libra is fashionable and elegant. This ball gown off shoulder long formal dress totally reflect these features.The beaded waist line, the ball gown silhouette, and flattering sweetheart neckline, every thing is nice for a prom night.
This is one of fanciest prom dresses I have ever seen, and it's like a princess gown. I'm sure you can get lots of compliments from this dress.
8. Scorpio. (Oct 23 – Nov 21)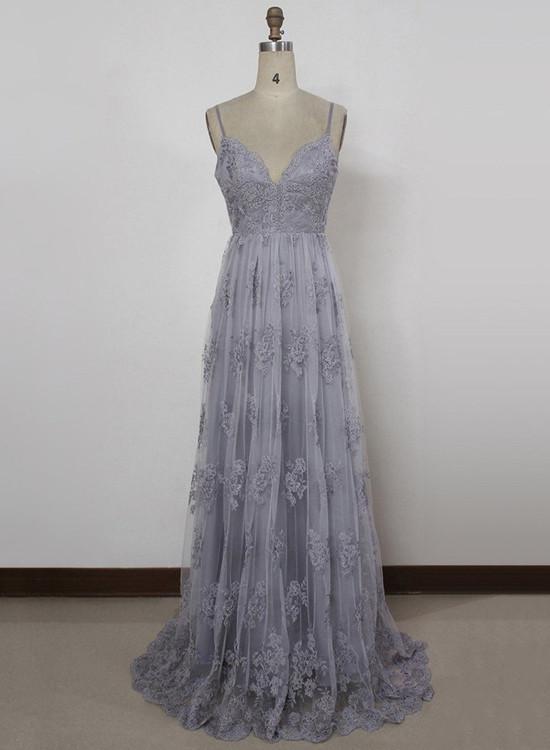 Shop: Light Grey Lace Long Party Dress
Scorpio is curious and passionate sign. They don't like something too fussy, so nice party dresses for you that are with simple silhouette and make them feel comfortable.
This elegant Spaghetti Strap lace grey party dress will make you being the center of prom.
9.Sagittarius. ( Nov 22 – Dec 21)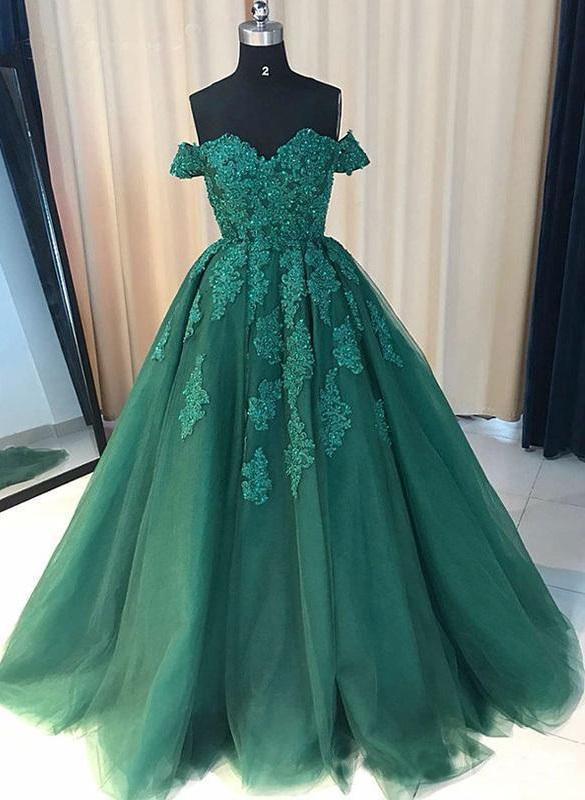 Shop: Green Tulle Off Shoulder Formal Dress
Sagittarius are friendly and honest sign, and they are full of fun. So, we pick up this green ball gown lace applique. The shade of green looks elegant.
The dress style has a bit of feminine and lots of classic, nice look for Sagittarius.
10. Capricorn. (Dec 22 – Jan 19)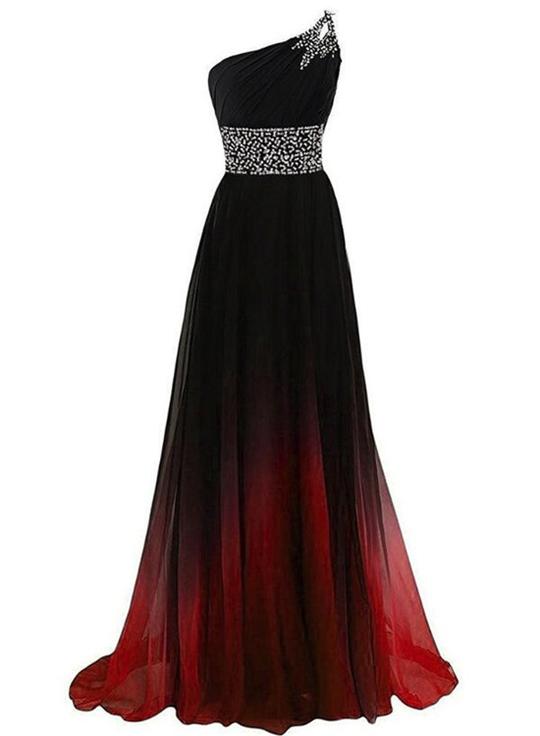 Shop: Gradient Black and Red Chiffon Party Dress
Capricorn are ambitious and independent. We think the unique gradient color dress is a good choice for you.
One Shoulder design can show your confidence, combine with black and red fiery color, to make your prom dress look more hot.
11. Aquarius. (Jan 20 – Feb 18 )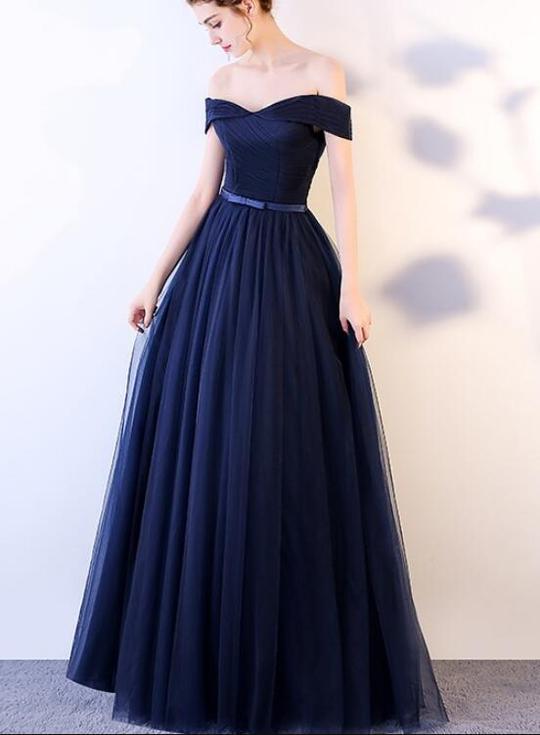 Shop: Navy Blue Tulle Sweetheart Long Prom Dress
We know Aquarius babes are fearless, fun and smart. You don't need to dress to impress others, just follow your heart.
We recommend this simple navy blue dress, the dress is without any extra accessories, the elgeant simple neckline is enough to show your beauty.
12. Pisces. (Feb 19 – March 20)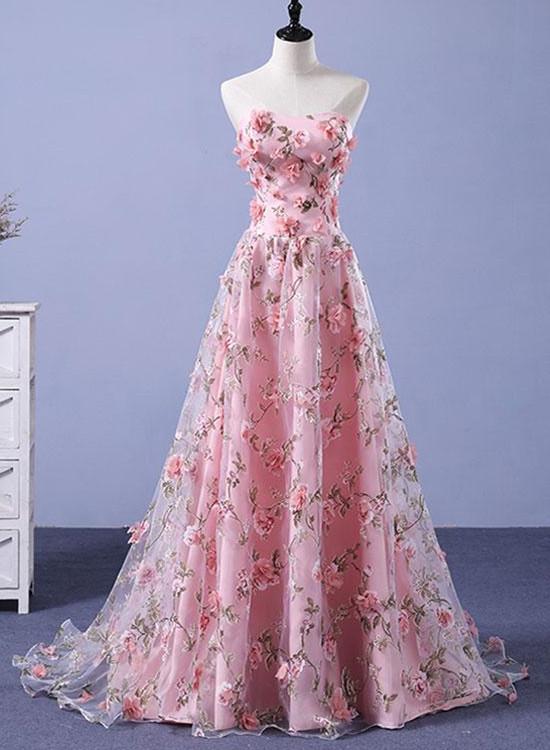 Shop:Pink Floral Lace Long Party Dress
Pisces, you're creative and feminine. You like soft fabric, and yes, we love it. So, here is your dress. The beautiful pink lace flowers gown, it's a charming dress for every occastion. Beautiful color and flowers for your age, and create the unforgettable memorie for your prom night.
Collection 2019
Sale 70% Off
Title for image